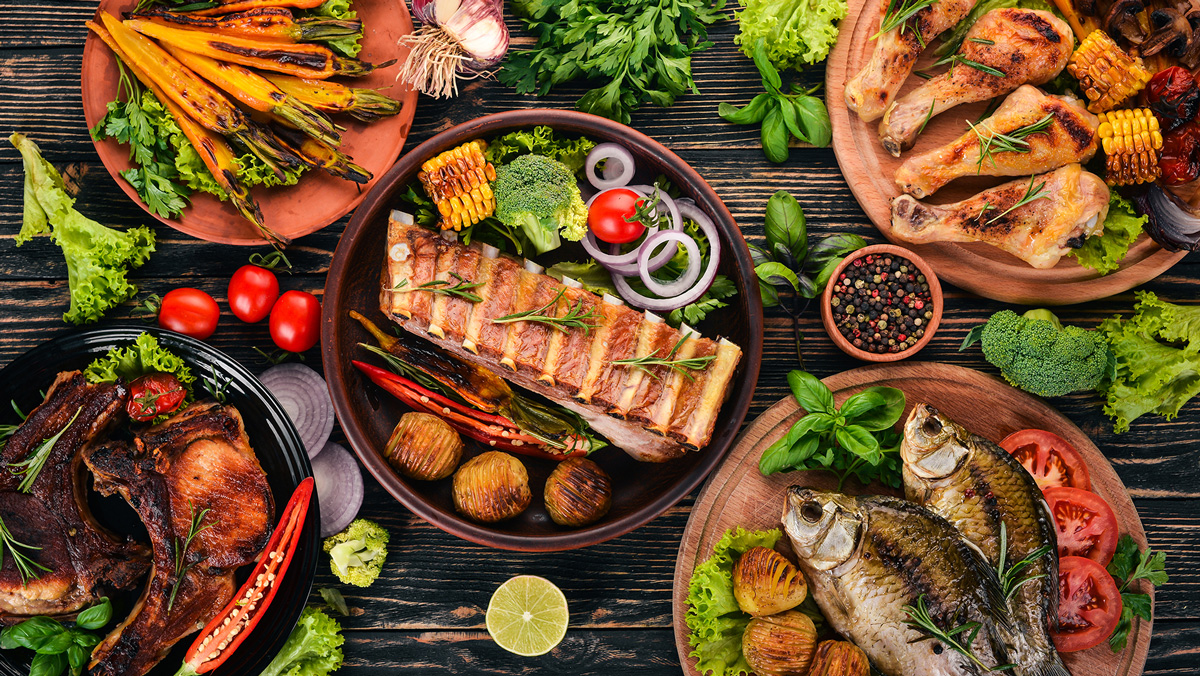 Quick, easy, dishwasher safe, healthier, and simple to use, it no wonder the air fryer has become a cult item and for good reason: you can create ideal textures in certain foods, and anything you can bake. To prove just how popular the air fryer is, right now there are more than 52 million air fryer recipes on the internet.
What are People Making with Air Fryers?
Speaking with NBC News recently, Bambi Crawford of "The Super Easy Air Fryer Cookbook: Crave-Worthy Recipes for Healthier Fried Favorites" said beyond convenience meals, air fryers are super versatile and you can make many of your own items from scratch.
"Anything you can bake you can make in an air fryer — chicken breasts, burgers, steak, lamb chops — they don't have to be breaded. The air fryer cooks them to the perfect temperature — they're juicy and tender" Crawford says.
"Most veggies are done in under 10 minutes," Crawford says and she's a big fan of green beans, broccoli and mushrooms. She says asparagus and baked potatoes also cook nicely in the air fryer.
What are Some of the Fads?
One of the most endearing things about the air fryer is that they are also more than a little fun. Just ask the AirFryer Guy. With more than 850,000 Tik Tok followers, he has amassed his cult following thanks his unique take on Air Fryer recipes.
In November, the internet sensation told New Idea that air frying is the perfect excuse to whip up some wild food hybrids.
"Lasagne wrapped in pastry. Carrots crumbed using a spicy mayonnaise sauce. The crazier the better! My Spicy Panko Crumbed Carrots are great for when you want to use up come forgotten carrots because they taste less like carrots and more like chicken wings. Crunchy, spicy and delicious!"
So now with all that for inspiration under our belts, lets get cooking.
Before you begin
Before you get started, our Soho Air Fryer Product Expert says to remember not all air fryers cook the same.
"Recipes might need to be altered slightly to suit the ability of your air fryer, so don't be afraid to enlist a little trial and error, but you will land at perfection soon enough."
Air frying recipe collections to get you started
Delish's 39 Air Fryer Recipes That Will Make Eating Healthy Way More Delicious
Offering everything from fried Brussels Sprouts to antipasto egg rolls, burgers and fried chicken, this epic gallery of recipes has something for everyone.
Healthy Home Cooking with your Air Fryer via Buzz Feed
Get your air cooking life off to a flying start with Buzz Feed's 73 favourite air frying recipes. It has everything here; your issue will be figuring out what not to fry.
Everyday Family Cooking's 65 Weeknight Air Fryer Recipes
It's worth the patience of scrolling down to hit pay dirt, this collection is brilliant, and very practical for midweek family cooking. It has your usual articles and some good variations on your standard meals, including tuna steaks, chicken taquitos, and stuffed peppers.
The Gracious Pantry: Clean Eating Recipes for your Air Fryer
Nicely divided into sections for clean snacks and main meals, the Gracious Pantry is leading the movement towards renaming the air fryer the (healthier) "snack machine".
Insider's Best Air Fryer Recipes According to Chefs
To round out our list, we have looked towards some leading Chefs to give us their tips to make our air frying just that bit 'extra,' and includes a great take air fried donuts and fancy pants pizza.