0
Smart Air Purifier with WiFi + AutoSenseAI
You breathe in 11,000 litres of air every day and now is the right time to start thinking about your air quality. Soho's PureHome Connect Air Purifier will quietly clean the air in your home, leaving you to enjoy the health benefits of crisp, pure air, improving your health and wellbeing.
Clever Detection with AutoSenseAI
Intuitively senses both air quality and the level of harmful, airborne particles and automatically adjusts the rate of air purification needed. AutoSenseAI will clean your air and keep it clean.
Cycles Clean Air
Truly efficient, PureHome Connect will circulate and clean up to 255 cubic metres of air every hour.
Perfect for Modern Sized Homes
Quiet and powerful, airflow circulation covers 30m2 and pushes clean air to every corner of the room.
Effective and Continuous Cleaning
PureHome Connect draws in, thoroughly cleans and expels 3.5 times the volume of the air in your room each hour.
PureHome Smart Voice Connect
Next
It's time to care about your air.
255m3/h
CADR
Clean Air Delivery Rate
30m2
Medium - Large
Room Size
5-Stage
Purification
H13 HEPA Filter &
UV Light Filtration
You breathe in 11,000 litres of air every day. It's time to care about your air.
The Soho PureHome Connect Air Purifier delivers clean air, silently. Our 5-stage purification system detects and extracts 99.97% of invisible yet harmful impurities. Especially helpful for asthma sufferers and people with respiratory conditions, this air purifier will revitalise your body by reducing your exposure to airborne toxins including smoke, bacteria, pet smells and more.
5 Stages of Enlightenment
Industry leading 5-Stage HEPA filtration.
Allergens
Pet Dander

Smoke & Odours
Bacteria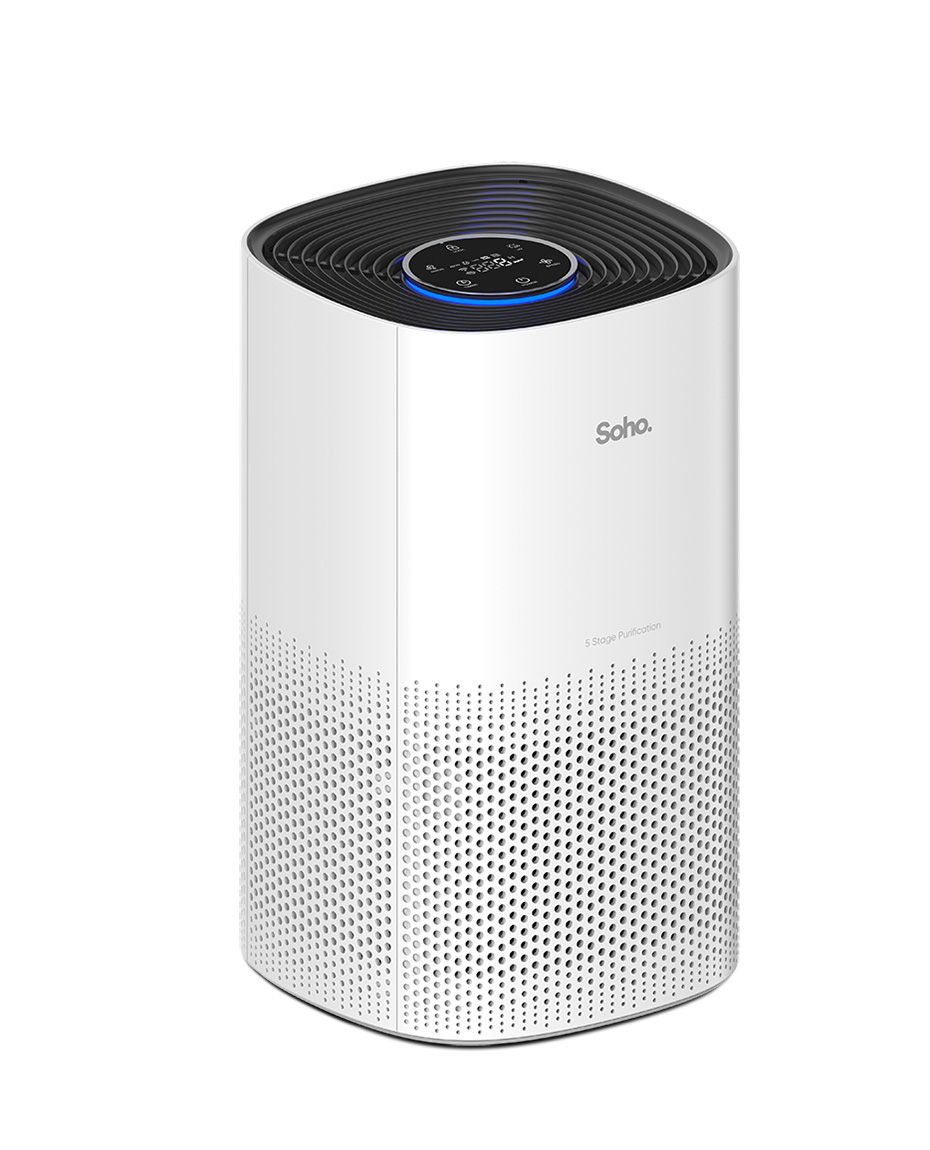 Stage 1: Pre-Filter
This is where larger particles like dust, pollen, pet dander and lint are first captured.
Stage 2: H13 HEPA Filter
Captures 99.97% of microscopic particles like bacteria, mould spores, smoke, pollen and other allergens.
Stage 3: Carbon Filter
Activated carbon filters absorb and extract noxious gases, tobacco smoke and cooking odours.
Stage 4: Air Ioniser
A static charge is created around remaining pollutants, binding them together and reducing their ability to stay airborne.
Stage 5: Active UV Filter
Ultraviolet rays sanitise filtered air, reducing the impact of germs and bacteria.
Purification made easy
Our dynamic indicator will keep you in the know.
Excellent

Good
Moderate

Poor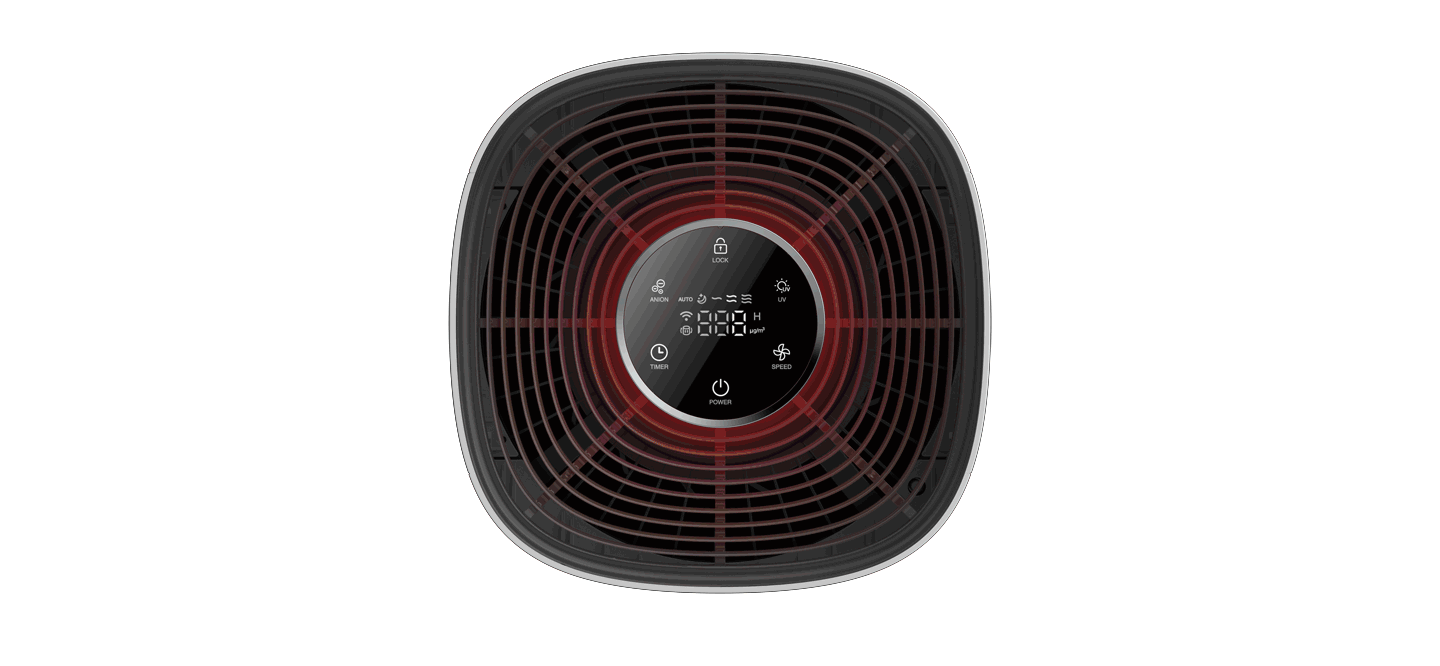 Clean Air
Perfectly pure air, delivered quietly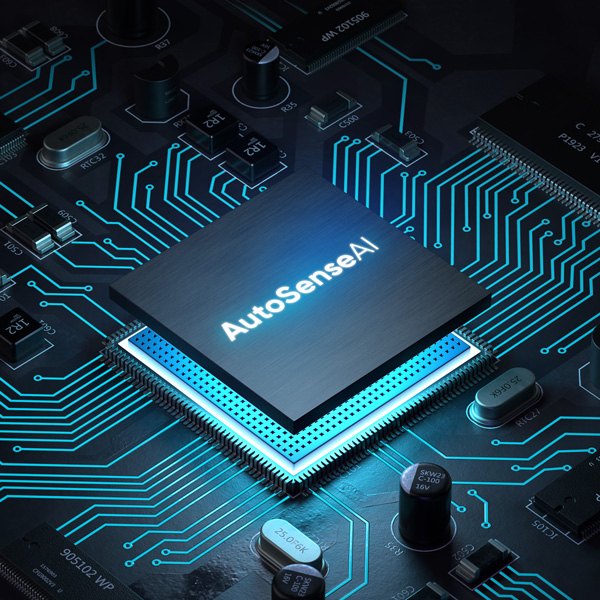 AutoSenseAI
Your air purifier's Smart AI sensor will automatically sense the impurities in your air and adjust its purification levels to clean your air efficiently.
360-Degree Airflow
Truly efficient, Soho's PureHome Connect air purifier circulates air continuously around your room.
Touch Controls
Our brightly lit, dynamic display allows you intuitive and effortless control over your air purification system.
Sleep Mode
Sleep mode enables you to purify your air quietly, so you can sleep peacefully.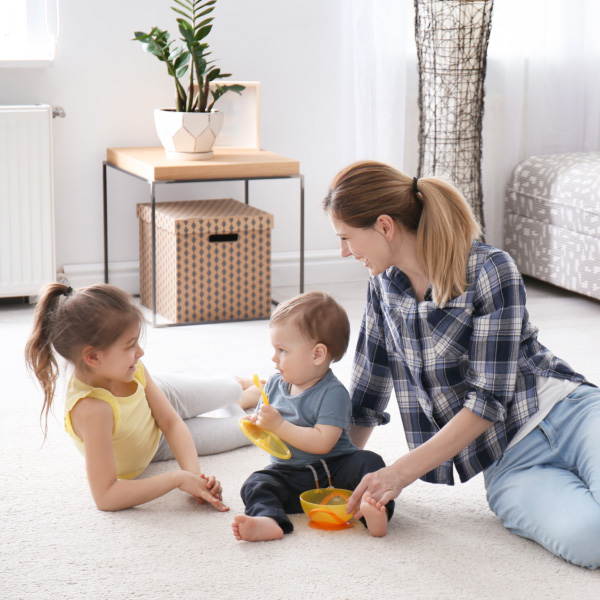 Child Lock
Feel confident leaving your air purifier in your home. Our child lock has been designed to ensure small people are safe.
Timer Mode
Automatically set timers and have your air purified without so much as a second thought.
Gallery
It's important to replace your SOHO filter when required to ensure your air purifier is functioning at its best. Keep a spare filter on hand so you can replace your the filter as soon as your SO-255WUI filter indicator alerts you. The SO-255WUI Filter Reset Indicator will flash when your filter needs replacement
The life of your SOHO SO-255WUI filter is approximately 8 months based on 8 hours daily use. The useful life of the filter may vary depending on environmental conditions. If your operating environment is heavily polluted, the life period of the filter will be shortened.
Tips for installing your filter can be found in the
SO-255WUI manual
.
SO-255WUIFILTER
SO-255WUI
Clean Air Delivery Rate
255 m3/h
Purification
5-Stage System: Pre-filter, HEPA 13 Filter, Active Carbon, Ultraviolet Ray, Negative Ions
Noise - Lowest (Sleep mode)
25.1 dB
Operating Modes
Auto / Sleep / Manual
Number of Fan Speeds
4 Levels - High, Medium, Low, Sleep
Air Quality Feedback
Numerical Display of PM2.5 Concentration Level & 4-Colour Light
Control Method
Touch Panel & Wi-Fi (via SohoLife App)
Filter Change Reminder
Yes
Filter Life**
Approximately 8 months
Network Requirement
Stable 2.4G Wi-Fi network with access to internet IEEE 802.11b/g/n (5G WiFi network is not supported)
App Device Requirement
iOS 10.0 or Android 5 and above
Product Dimensions
L225 x W225 x H380 mm
* The suggested room coverage assumes a standard room height of 2.4m and 3.5 air changes per hour (ACH), using the formula Room Coverage (m2) = CADR (m3/h) divided by [ Room Height (m) x ACH ].
** The filter life is calculated based on 8 hours daily use in an ordinary environment and may vary depending on environmental conditions.
What's In The Box
Soho SO-255WUI Air Purifier
Filter
Power Adaptor
App
Manuals
SO-255WUI Air Purifier Manual